Foot Reflexology Massage
is Good for your Health
...and "The Circulator" foot reflexology massage mat can help.
OVER 100,000 SOLD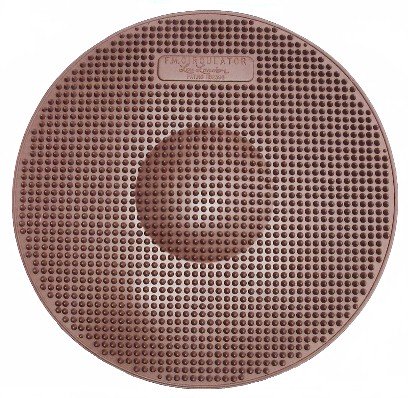 The Circulator makes a great gift - ORDER TODAY
Makes a great Just Because gift or Valentines Gift, Christmas Gift, Birthday Gift you name it The Circulator makes a great gift any time of year. We will gift card and ship it anywhere for you.
We accept PAYPAL, VISA, MASTERCARD and AMEX
EACH MAT COMES INDIVIDUALLY PACKAGED ALONG WITH A FOUR COLORED "HOW TO" BOOKLET
ABOUT REFLEXOLOGY
Foot reflexology is a form of foot massage that is becoming increasingly popular because of the great benefits it can provide. Its benefits include improved circulation, relaxation of tension, stress relief, and an improved overall sense of well-being.
Foot reflexology is a simple, natural healing technique that appears to induce a normalizing response in the body by applying pressure to specific reflex points on the feet. Foot acupressure is a similar technique derived from the Chinese tradition which sees the body as a network of energy channels. In fact, many cultures have used some form of foot massage as a healing technique.
Reflexology, acupressure and foot massage are most effective when applied on a regular basis. Just as stress and tension are accumulative, so is the relaxation response. Because it is not always possible to visit a reflexologist regularly, self-massaging devices have been developed for applying pressure to the feet: foot massage mats, rollers, special sandals, etc. Our "Circulator" foot massage mat is a favourite pressure point device that has been recommended by reflexologists to their clients for many years.
Recognition of reflexology as a valuable natural healing technique has increased in recent years. National and international reflexology organizations now exist, and in many areas practitioners are licensed by local governments.
For approximately the cost of one reflexology treatment, the "Circulator" foot massage mat provides the means to have a do-it-yourself foot massage every day.
A rubber foot massage mat for a do-it-yourself foot massage.
More details of the foot massage mat
A two-minute exercise using the foot massage mat
A brief summary of foot reflexology, with links to other sites.
Testimonials from users of The Circulator foot massage mat
Disclaimer
There are good wholesale opportunities with the Circulator foot massage mat.
Prices for the Circulator massage mat
Order a foot massage mat
Introductory reflexology courses and special events.
How to get in touch with us
Site map for www.footreflexology-massagemat.com
Links to other interesting sites
How to use the Circulator reflexology massage mat