Details of the foot massage mat



The "Circulator" reflexology foot massage mat is made of moulded, high quality synthetic rubber. They are circular, with a diameter of 43 cm (17 inches) and weigh about 0.75 kg (1.65 lb).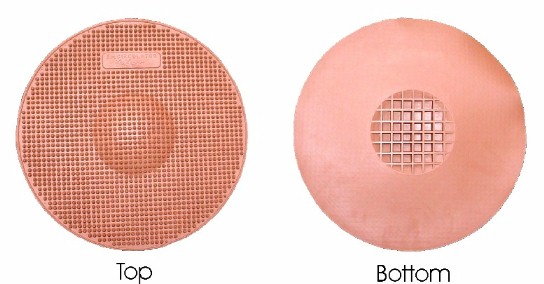 Except for a 3 x 11 cm label area, the surface is covered with a grid of more than 1600 small cones, points upward. The massage mats lie flat to the floor, with a shallow bulge in the centre for working the instep. Ribs provide extra support under the raised section.



The body's weight provides the pressure at the contact points. The profile of the cones is designed to apply fairly strong pressure to a small area of the foot, and the foot massage is achieved by repeated marching on the mat.